Universal Beam Profiler KLT-UBP
The easy to use, wavelength independent beam profiling solution.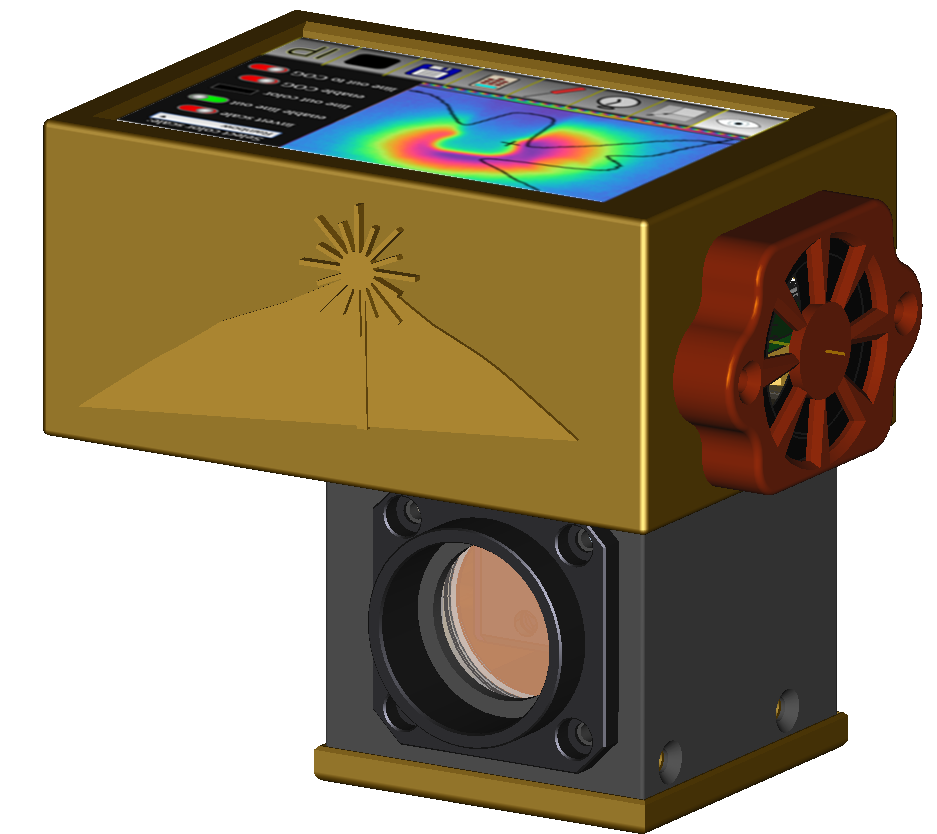 The Universal Beam Profiler KLT-UBP is a stand alone laser beam profiling system that is specially designed for laboratory use. The measurement principle is based on the detection of heat generated by an incident laser beam on the detector surface. The use of a broadband absorber material and broadband transmitting entrance window guarantees a nearly wavelength independent response from ultraviolet to mid infrared wavelengths.
technical specifications
resolution
160x120 pixel
pixel size
approx. 90 µm
frame rate
max. 9Hz
spectral sensitivity range
190 nm…5 µm
(extendable on request)
sensitivity
approx. 225 W-1cm2
noise equivalent (RMS)
approx. 10 mWcm-2
output data
16 Bit
interface
Ethernet/WLAN
As a measurement tool, usability was a major point in the design approach. Therefore, the KLT-UBP does not need the installation of special software or drivers. You just need to connect the power cable to get going. The KLT-UBP features a built in 3.5" touch-screen allowing for complete stand alone operation. This screen also shows the detector image, which makes alignment fast and easy, as you do not need to look to an eventuallly far-away screen to see what the detector sees.
Additionally the beam profiler can be connected to any local area network using either a wireless network connection or an Ethernet cable. It will automatically act as a server providing a webpage, which contains a basic beam profiler software including all control features. This enables the system to be operated from any network device that runs an up to date web-browser, be it a PC, a smart phone or a tablet.
The overall layout is focused on robustness, tolerating even high incident laser powers on the sensitive area for a limited time without damage. Nevertheless, if a damage occurs, a repair is possible in an economical and quick way.
Basic easy to use beam profiler software - included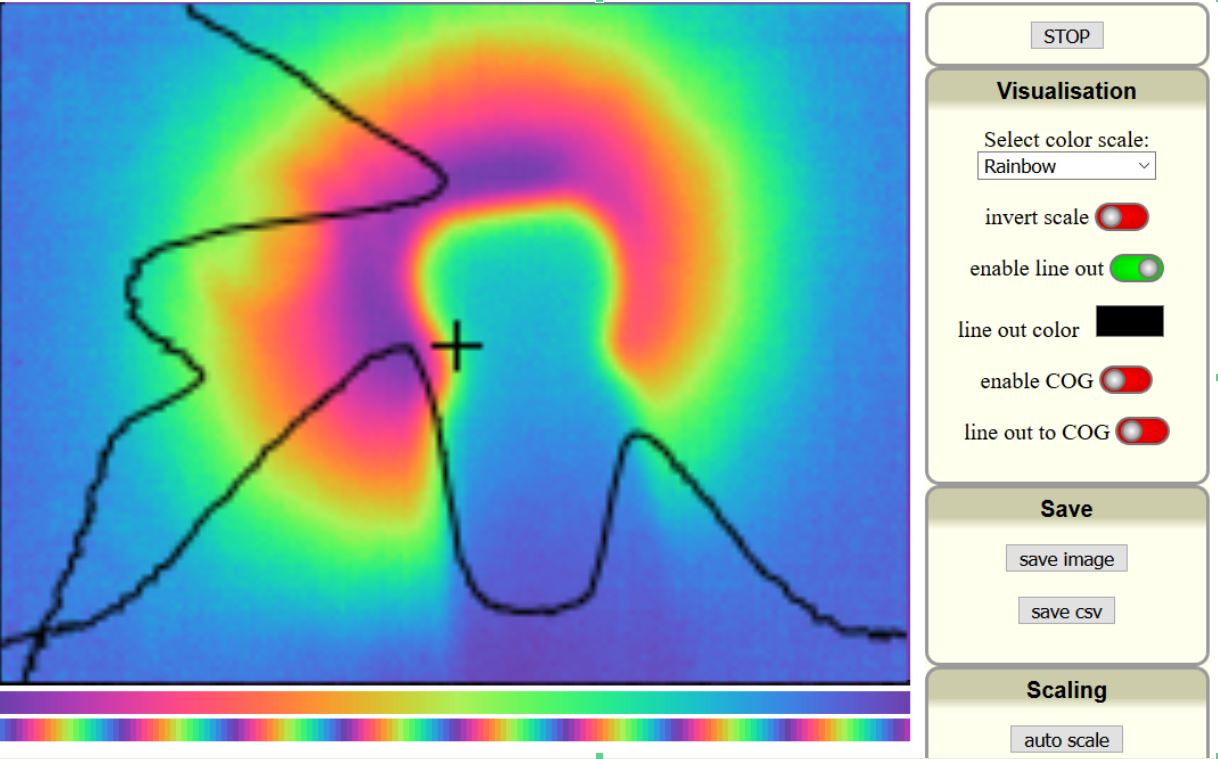 The simple to use beam profiler software can be displayed in any web-browser by entering the KLT-UBP's IP-address in the current network (the IP-address can be displayed on the 3.5" screen). The software features common beam analysis tools and control functions needed for everyday use. Due to the web based approach, it is possible to access a single beam profiler with multiple clients simultaneously, while each can use its own display settings like scaling, color schemes, line-outs etc.. A slightly adapted version of the software is also available on the KLT-UBP's 3.5" touch screen.
major features of the control software
live image of the beam profile
26 color scales
autoscaling
line outs
save image or raw data
video trigger
basic beam evaluation (center of gravity, beam width)
data scaling